Synthetic Sole vs Rubber Sole | Which Is Better For You?
Footwear has become an essential part of our lives. From avant-garde fashion trends to athletic training regimens, boot soles have constantly evolved and adapted to our needs. Nowadays, there are many different types of boot sole materials, but today I will discuss synthetic soles and rubber soles and tell you which one I think is better.
What Is a Synthetic Sole?
Soles made up of man-made materials are called synthetic soles. A synthetic sole will also be lighter on your feet, making them better for runners or people who want to use them for walking while still maintaining some of the performance benefits of wearing sneakers with rubber outsoles. They are also one of the most durable shoe soles. There are mainly two different synthetic shoe sole material types: PU and EVA soles.
EVA stands for ethylene-vinyl acetate, which is classified as an elastomer. This type of synthetic material is typically used for runners, but it can be found in casual shoes. It provides excellent flexibility and lightness in a shoe.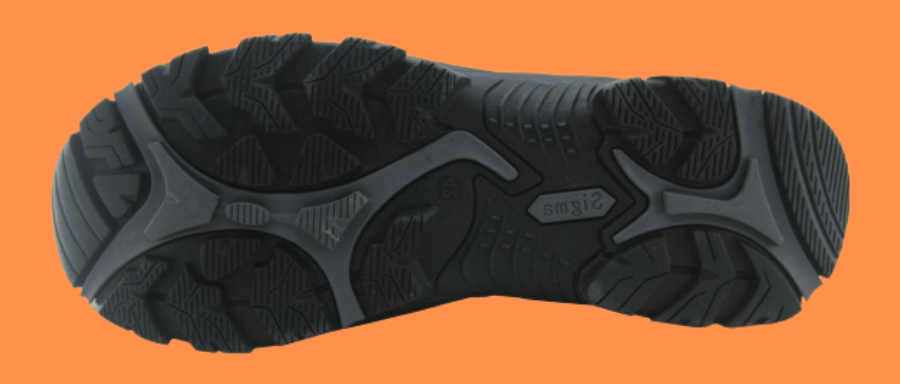 PU soles are made from polyurethane. PU has been used as a shoe material for decades and provides excellent durability while being comfy.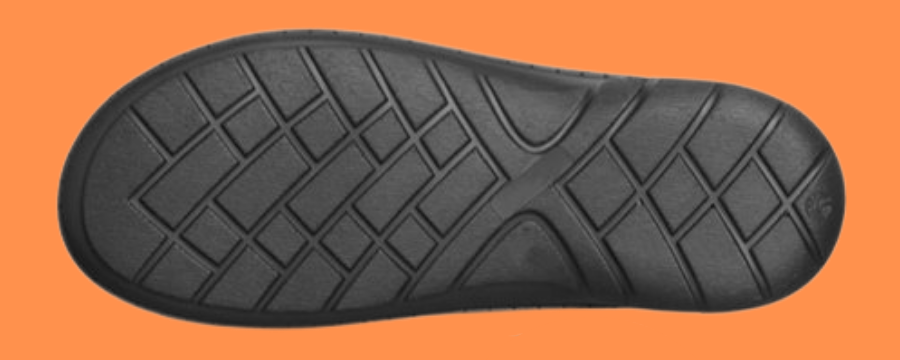 Pros
Lightweight
Not affected by weather conditions such as snow, rain, and mud as easily as a rubber sole.
Easy to wash and dry quickly.
They are resistant to water.
They don't absorb any liquids or oils.
Cons
Not very good in icy or snowy conditions because of their low grip
What Is a Rubber Sole?
Rubber outsole is made up of latex extracted from the sap of the rubber tree. The latex is processed with different chemicals before it ends up in your boot soles. Most modern-day running shoes feature a rubber sole. Rubber also provides excellent shock absorption and stability, which might be necessary for runners who need to jump over obstacles or make sudden movements on hard surfaces like concrete.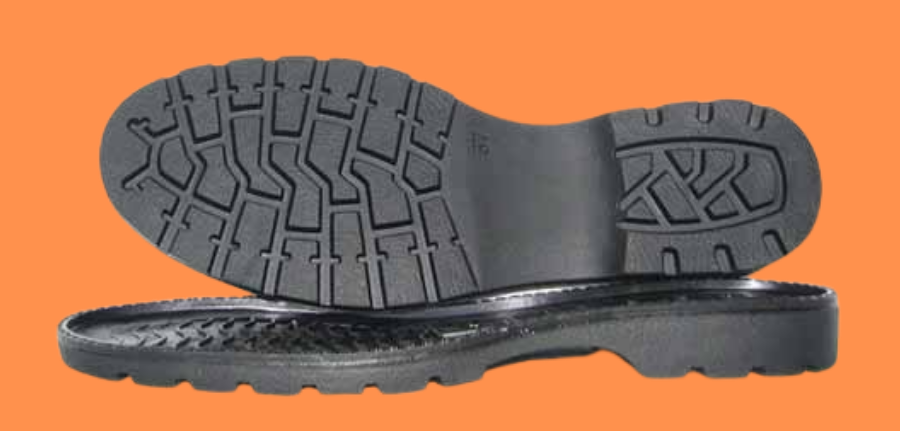 People were initially wary about using rubber as the sole material in their running shoes because they thought that it wouldn't be able to cushion the runner's body enough. However, this has been disproved by many researchers. The manufacturing process for rubber soles is not very cheap as soles are usually constructed from individual pieces of molded rubber rather than being cut out from a single sheet.
Related: Rubber Soles Vs Leather Soles
The different characteristics of rubber soles make them better suited to many people. While sneakers made with rubber are more expensive, their unique features make them worth it for those who can afford them.
Pros
Good cushioning from impact and rough surfaces
Offer stability
Great shock absorption
Rubber soles are elastic.
Cons
They may wear out faster than synthetic soles.
They are heavier compared to synthetic soles.
Related: Composite Toe vs Steel Toe Cap
Synthetic vs Rubber Sole
Comfort
The rubber sole takes the lead as it has better shock absorbance and flexibility than the synthetic soles when it comes to comfort. However, if you are someone who has to walk a lot, you might want to consider synthetic soles because they are lightweight.
Durability
The synthetic soles are more durable than the rubber soles. Rubber soles tend to wear out in 4-6 months, but synthetic shoe soles last longer. So if you're looking for the best durability, consider synthetic sole shoes.
Look/Style
Both the shoe sole materials look the same; these can be molded into different sole styles and shapes.
Grip/Traction
Rubber sole provides better grip and traction than the synthetic shoe sole. Synthetics are not bad at providing traction but they are not as good as rubber. Rubber is a better match for someone who works on slippery floors or walks on off-road tracks.
Synthetic vs Rubber | Which Is The Best Sole Material?
In my opinion, the best sole material for shoes and boots is the one that caters to your needs. Synthetic soles are a better match for someone who walks for longer periods of time as they are lightweight. And rubber soles are better if you move around on slippery floors or walk on hard floors like concrete as it provides better shock absorption and better grip. However, both synthetic sole shoes and rubber shoe sole have their place in the world of footwear.