How To Clean Cowboy Boots With Household Items? (9 Methods)
Clean and well-maintained things are the most durable, long-lasting, and loving. Thus, cleaning your finest cowboy shoes is an appropriate and much-needed step. But how to wash cowboy boots with the household item is a frequently asked question.
Related: How to stop boots rubbing calf?
These shoes can easily accumulate dirt, oil, grease, and stains. As a result, they require effort on a regular basis. In this article, I will list all the household items and methods to clean your boots with success.
1. Talcum Powder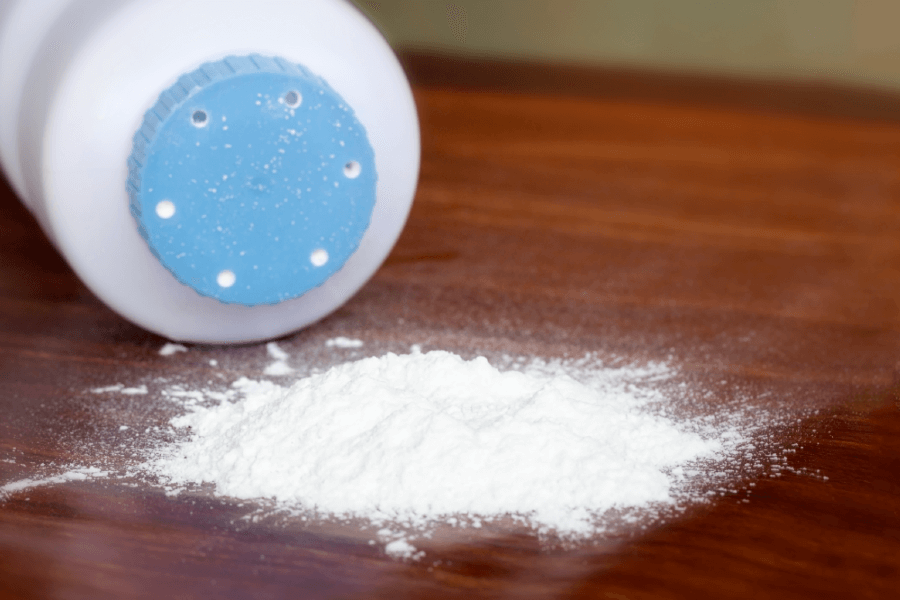 If you wonder how to clean cowgirl boots from oil stains and grease, talcum powder is the answer. It can absorb sweat, water, and oil from shoes and your skin as well. So let's see how you can use it.
Step 1: Spread a generous amount of talcum powder on your boots.
Step 2: Let it rest for about 90 minutes.
Step 3: Take a cleaning brush and remove the powder in a circular motion.
This technique only works with oily stains; follow the method below to remove dirt and other types of stains.
2. Hair Conditioner
Add shine and strength to not only your hair but to your cowboy boots too. People often wonder how to clean leather boots with hair conditioner (if that's possible), so here is the process:
Step 1: Dilute the conditioner with some water.
Step 2: Spread the solution on the affected area or the whole boots.
Step 3: Take a toothbrush and massage the solution thoroughly.
Step 4: Clean with a lint-free cloth.
It not only removes stains but also helps with creasing and conditioning your boots. Moreover, hair conditioners can add a few years to the shoes and make the surface more presentable.
Related: How To Waterproof Leather Boots?
3. Baking Soda
All of us encounter stains that are challenging and rigid to remove. But don't worry; I have a household ingredient to remove them. Baking soda is famous for its multi-tasking and effective performance. Use the technique below to save some money and clean your desired leather boots.
Step 1: Mix two tablespoons of baking soda in a cup of water
Step 2: Sprinkle the solution on the dirty spot
Step 3: With circular motion and gentle scrubbing, remove the stain
Step 4: Repeat if necessary
Don't use the solution on whole boots because it can decolorize them. Refrain from this procedure if your shoes are in a dark shade, color, or pattern.
4. Olive Oil
Cooking is incomplete without olive oil. It not only adds distinctive taste but enhances the food. Who would have guessed that olive oil would be the perfect ingredient for cleaning cowboy boots? The whole process can be done in an hour with a little bit of patience.
Step 1: Put some drops of olive oil on a clean cloth
Step 2: Gently rub the surface with a cloth
Step 3: Apply more oil when needed
Step 4: Take a piece of unused cloth and clean excessive oil.
Paper towels or lint-free cloths are preferred to use in this method. Oil, stains, grease, and dust can be absorbed by them. Olive oil also helps to make shoes shiny.
Also Read: How To Apply Mink Oil To Boots?
5. Hair Masks and Hair serum
Nourishment is essential for your hair and shoes too. A hair mask does not only satisfy your hair care needs but takes care of other worries too. When looking for how to shine cowboy boots, you can opt for hair serums and masks. Here is the procedure:
Step 1: Take a tablespoon of hair serum/mask and mix with equal parts shampoo
Step 2: Dilute it with a bit of water
Step 3: Spread the mixture on your boots
Step 4: Clean with a towel after 30 minutes
Make sure you do not over-wet the leather cowboy shoes and dry them under the sun.
6. Lemon Juice
The cleansing properties of lemon are undeniably effective, practical, and convenient. All you have to do is to use the technique below to keep your shoes in pristine condition.
Step 1: Take a lemon and mix it with baking soda
Step 2: Spread the mixture on the affected area only
Step 3: leave it for 10 minutes
Step 4: Clean with a damp cloth
This procedure is useful when things are hard to get off. However, don't try this process on any dark shoes as it may cause color differences.
Related: How To Darken Leather Boots?
7. Dish Soap
It is probably the best way to clean cowboy boots because of convenience. Dish soap is available in every household, so use it wisely. Follow the process below to enhance the sheen and eliminate all the dirt.
Step 1: Add dish soap and water to a bowl
Step 2: Take a toothbrush for slight scrubbing
Step 3: Gently rub the solution on boots with a brush
Step 4: Do this for 10 minutes and clean with a cloth
Dry the boots in sunlight or with a hairdryer and repeat the process if necessary.
8. Curd
Tasty, healthy, and fulfilling-these things define curd. It not only takes care of your stomach but your products too. Curd has properties to enhance durability and offers a clean, sheer look.
Step 1: Generously spread curd on the boots
Step 2: Leave the boot for an hour
Step 3: Use mild dish soap and water to remove the curd
Step 4: End the process by tap-drying shoes with a clean cloth
This process is fairly simple, and you use it every other month. It not only cleans the boot but restores its leather too.
Read: Mink Oil Ruined My Boots, How To Fix?
9. Toothpaste
If you still want the answer to how to clean cowboy boots with minimal effort, here is another one. Cleaning your teeth and taking out food is more difficult than improving a boot. To accomplish this task, toothpaste is an essential product.
Step 1: Spread the paste over the affected area
Step 2: Leave it for 90 minutes
Step 3: Scrub it off with a towel or toothbrush
Step 4: Clean it with a cloth and a drop of oil
The paste can remove scuff marks, creases, and lines from your cowboy shoes. The whole process takes a bit of your time and effort to make the shoes as new as possible.
Quick Takeaway
Cleaning cowboy boots with chemicals, lubricants, and market products is a waste of time. You can be out of bucks and time without gaining anything. Thus, household items are a cheap, effective, and valuable option. However, make sure to use the process that is best suited for your boot and the type of stain. These methods are not meant to harm you in any way. People often ask questions like "How to clean ariat boots at home?", "How to clean western boots?" and "How to clean ostrich boots?" Well, please know that the method to clean them is pretty much the same as we discussed in this post.