How To Remove Sno Seal From Boots? [3 Effective Methods]
Sno Seal is an excellent product until it darkens your leather and strip of the charm and gradient from it. But, don't worry; the methods below will help you remove the Sno seal from the boots and leave you the most authentic and original leather you once bought.
But before starting with the methods below, you need to clean your leather boots thoroughly.
Leather Cleaning
To remove the Sno seal from your leather boots, you need to start by cleaning out the top layer of this product. Here is how to do it:
Heat your leather boots with a blow dryer.
Keep the heat on a small area until the Sno seal melts.
Wipe off the product with a microfiber cloth.
Repeat the process to whole boots.
When you are done cleaning, you will see a visible difference in your boots. But don't give up just yet; read the methods below and choose the one that suits you. These methods will surely help you take out almost all of the Sno seal from boots.
Method 1: Saddle Soap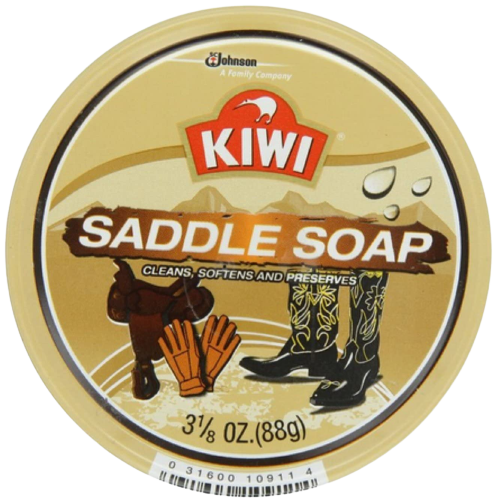 Saddle soap is the ultimate leather conditioner, cleaner, and protector. It takes care of your leather and makes it spotless. Its cleaning properties are also suitable for cleaning the Sno seal layer from leather boots.
Related: Saddle Soap vs Mink Oil | Which Works Best For Boots?
Let's see the ingredients needed & process below:
Ingredients:
Process:
Step 1: With your brush, take out a generous amount of saddle soap.
Step 2: Slightly dip your brush in water. It will help to form the lather.
Step 3: Rub the brush on the surface and every corner of your boots. This will take out almost all of the Sno Seal.
Step 4: Clean Sno seal and excessive product with microfiber when you are done.
Note: Make sure to apply a good conditioner to the boots after this process.
Method 2: Leather Cleaner
Leather cleaners are solely made to strip out the dirt, oil, and accumulated substances in the leather pores. Thus, removing the Sno seal is an easy task to do with a leather cleaner. But, as it is a much safer option, it requires time and effort too.
For specifically taking out the polish and waxes like Sno Seal you can use Renomat leather cleaner, as it does the job with much efficiency. But make sure to not use this product for exotic leather.
Ingredients:
Process:
Step 1: After cleaning, pour Renomat leather cleaner on your boots.
Step 2: Let it rest for at least five minutes.
Step 3: Take out the brush and rub the leather cleaner on the boots.
Step 4: Remove the excess Renomat with a microfiber cloth.
Step 5: Repeat if necessary.
Pros
Safe for leather
Removes most of the product out
Cons
Method 3: Acetone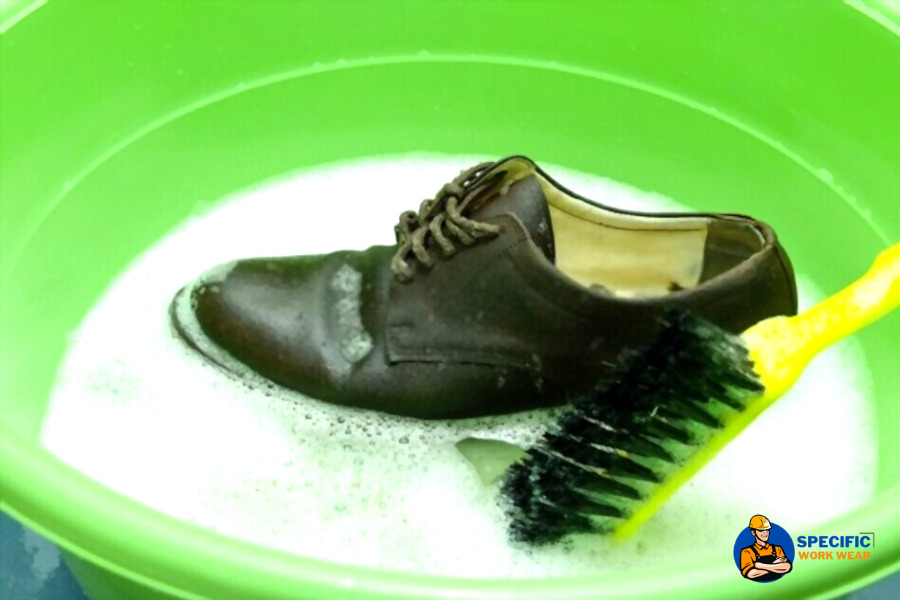 Removing Sno Seal from your leather is easier than you think. Acetone helps you to take out most of the product accumulated in leather pores. Let's see the ingredients and process below:
Ingredients:
Process:
Step 1: After Cleaning your boots, dip the cloth in acetone so it can absorb the liquid.
Step 2: Rub the wet cloth over your boots to remove Sno Seal.
Note: Try to rub in a circular motion and make sure to rub every part firmly so you can take out most of the wax or buildup.
Step 3: Clean the work boots and Sno seal buildup with a neat microfiber cloth
Step 4: Dry out the boots and see if you need more application
Pros
It takes out nearly all the product
It makes the leather as original as possible
Cons
I hope the above methods will help you clean your boots and restore them to as original as possible. But first, try everything out on a small patch just to ensure that your leather is compatible with the cleaning product. And you are good to go! Then, remove that Sno seal and rock on the leather as you like.